Especially for independent and multibrand workshops, the regular updates of the Bosch Esitronic 2.0 Online diagnostic software mean that they are now in a position to efficiently and reliably service and repair even the latest vehicle models. On the most recent KTS-series multibrand diagnostic appliances, for example, workshop associates can use the software to call up the latest diagnostic data, troubleshooting instructions, and instructions for installation and removal. Since August, Esitronic users have also been supported when working on Tesla brand vehicles. Since August, Esitronic users have also been supported. And following a further update in early September, they will have access to the protected vehicle data of Ford and Porsche models.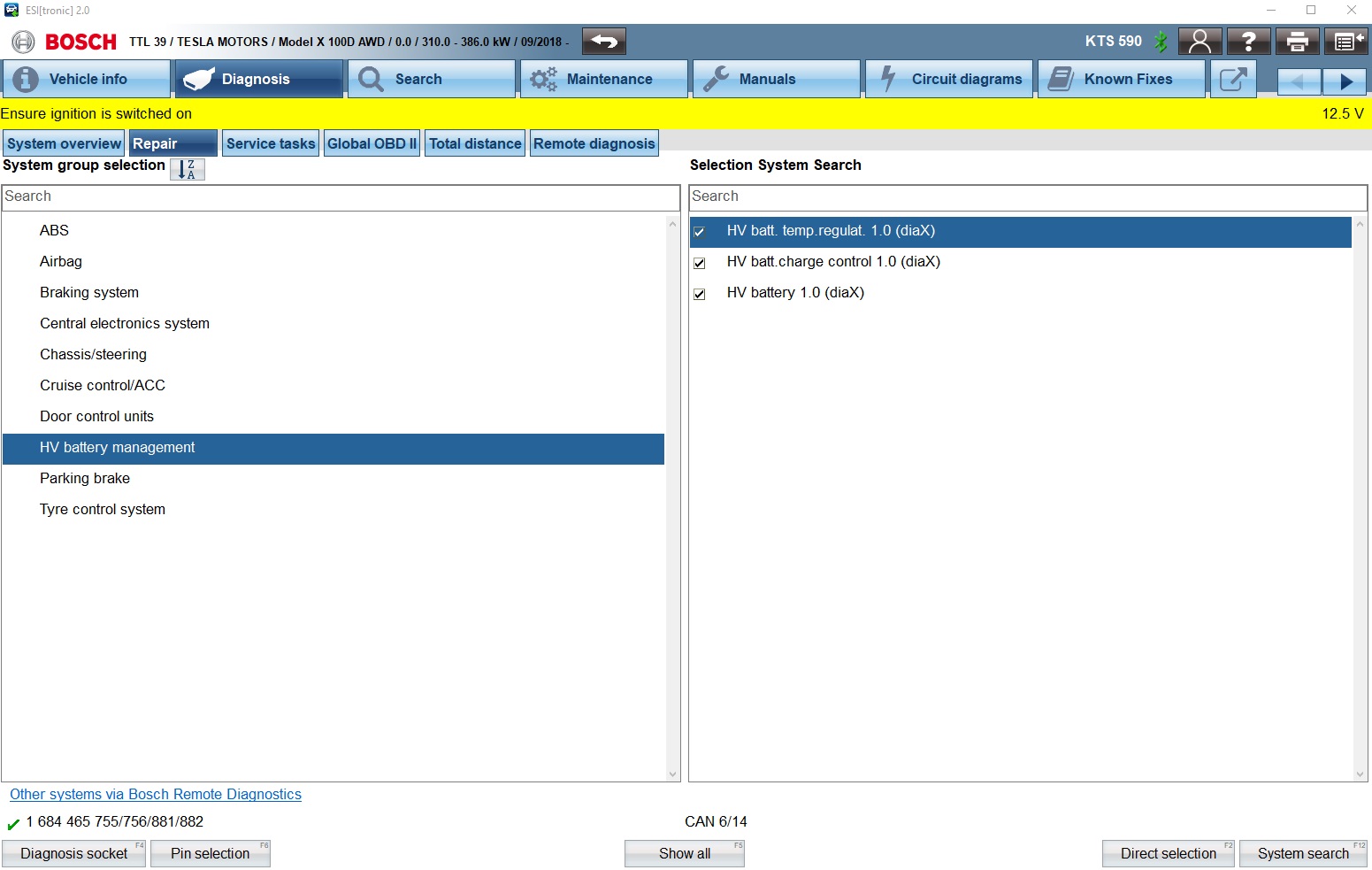 Vehicle diagnosis via Tesla models' OBD interface
Following the latest Esitronic update, Tesla S and X models can be hooked up to Bosch diagnostic testing equipment via their OBD interface. This option will later be available for other Tesla models. Once this connection has been made, the workshop can read out and empty the fault log and use service functions. One such frequently used function shows when brake pads need to be replaced. Esitronic users already had access to maintenance data for Tesla vehicles.
Hassle-free access to various automakers' protected data
In the shape of Secure Diagnostic Access (SDA), Bosch has developed a standardized solution that permits the protected diagnostic data of various automakers to be accessed directly from Esitronic 2.0 Online. This means that workshops can – depending on the data availability in the individual countries -also use their diagnostic software and control-unit diagnosis license to access the protected data of Ford and Porsche vehicles, regardless of whether automaker solutions are available locally. They can then carry out work on features such as driver assistance systems. Prior to this development, it was already possible to use Bosch SDA for hassle-free access to Fiat, Alfa Romeo, Lancia, Abarth, Chrysler, Jeep, Dodge/RAM, Mercedes-Benz, and Volkswagen Group vehicles. Esitronic users do not have to re-register in order to access these new options. In the future as well, Bosch will continue to expand SDA to include additional automakers.
SOURCE: Bosch