Hino Motors, Ltd. (headquartered in Hino City, Tokyo; president & CEO: Satoshi Ogiso; hereinafter referred to as "Hino") has announced its initiatives for carbon neutrality today.
Our society is faced with many issues to tackle, such as "environmental/energy issues," "problems with logistics," "the declining birthrate and the aging population," and "the growth of demand for safety and reliability." In order to deal with these issues, we think that Hino is required to offer products and solutions that would contribute to "carbon neutrality," "labor saving," and "safety and peace of mind."
This time, we will introduce Hino's stance and policy for realizing a sustainable society through activities for solving the issues with customers and society as "Hino's initiatives for carbon neutrality."
The CPO (Chief Product / Project Officer) Koji Toyoshima in charge of the management of products and business of Hino said, "In order to achieve carbon neutrality, it is necessary to reduce CO2 emissions to virtually zero in the entire lifecycle of each vehicle, including 'production,' 'use,' and 'disposal,' and it is essential to reduce the discharge of carbon through the use of diesel oil as fuel of automobiles. Our policy for making vehicles carbon-neutral is to reduce consumption by 'improving mileage,' 'adopting electric vehicles,' 'switching to low-carbon fuel,' and 'streamlining the entire logistic system' and use appropriate types of vehicles according to purpose while 'making internal-combustion vehicles carbon-neutral' and 'distributing electric vehicles.'"
With the mission of "we make a better world and future by helping people and goods get where they need to go," Hino will realize multiple pathways with a variety of energy available through the improvement of internal combustion engines and under the Range Extender BEV platform scheme for realizing carbon neutrality, and offer solutions to meet customer needs.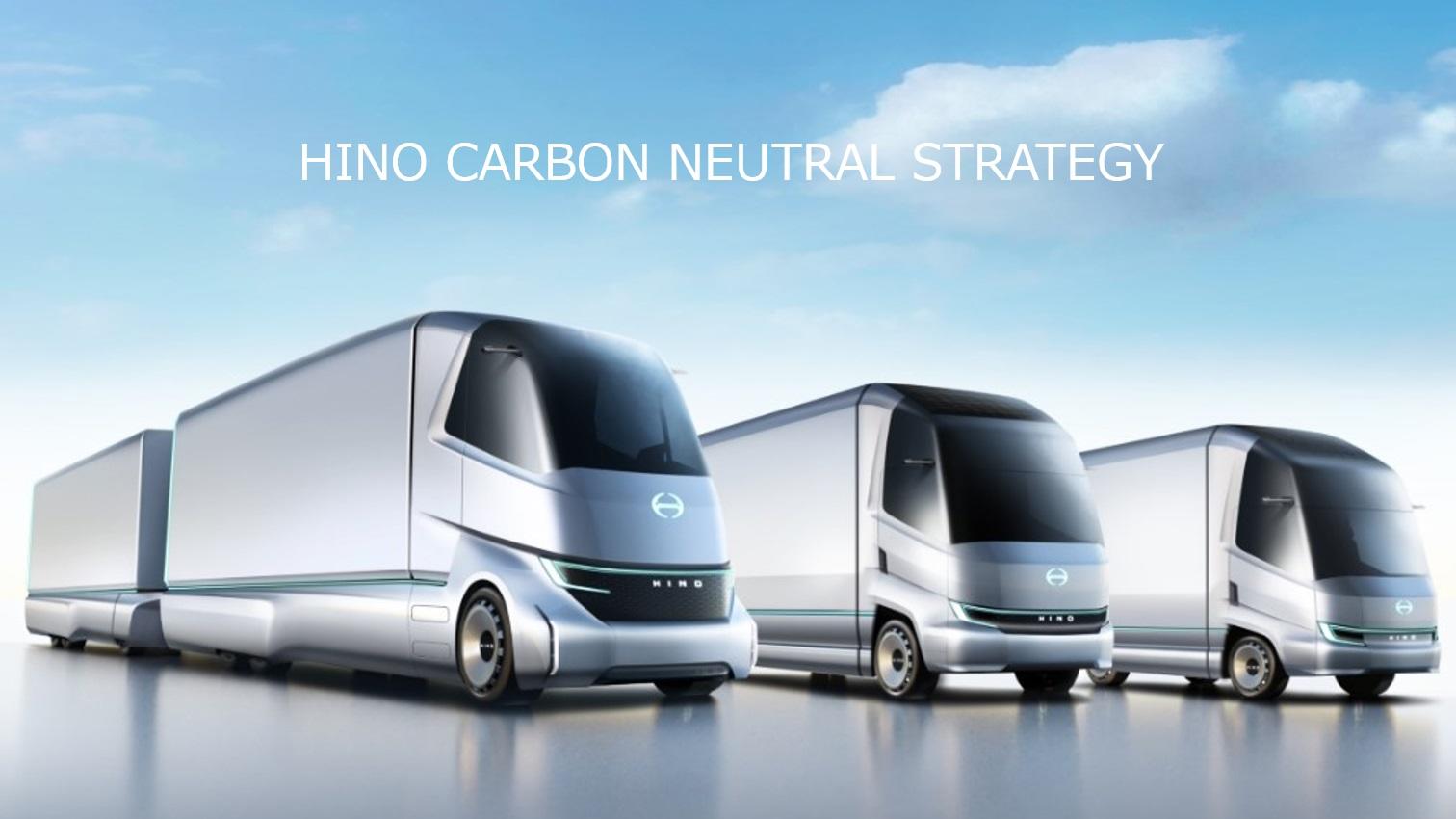 SOURCE: Hino