On August 9, 2018, the 12th North Asia Rally opened the curtain in China. JAC T6 competed in this rally with many main stream car models.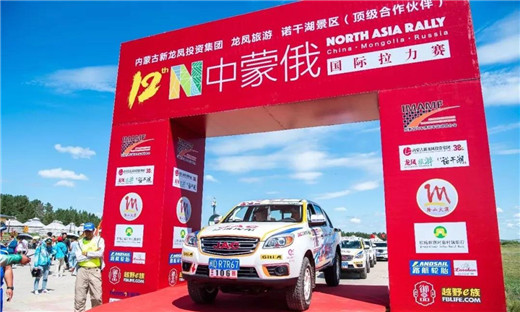 This rally was divided into two stages: 30 kilometers desert race and 2 kilometers track race including grasslands,stone forests,jungles,rivers and the famed Gobi desert. There are 6 groups and hundreds of racing drivers participated in this competition.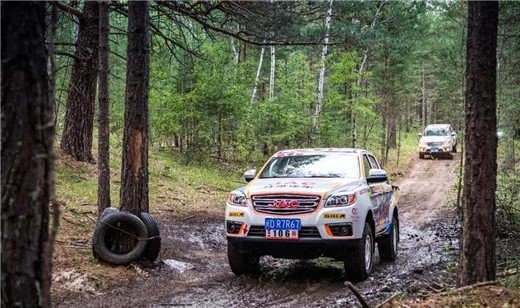 JAC T6 is equipped with JAC independent R&D 2.OLCTI diesel engine with dozens of new technologies such as high pressure common rail, electronically controlled variable section turbocharging, EGR and others. The maximum torque is 320N·m and the maximum torque is 102KW, and acceleration ability has been greatly improved. The minimum full load fuel consumption is 210g/kWh, and the dynamic and oil-saving is at the leading position among the same-class vehicles.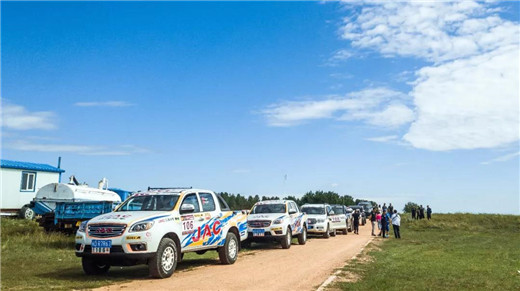 Besides powerful dynamic, T6 also can provide good driving experience.Triple vibration- plate spring+telescopic shock absorber+cushion makes you no fear of potholes road condition. The stiffness of the front and rear suspension is reasonable and the integration of off-road performance and sedan-like comfortable. Equipped with comfortable leather seats to create a comfortable driving environment.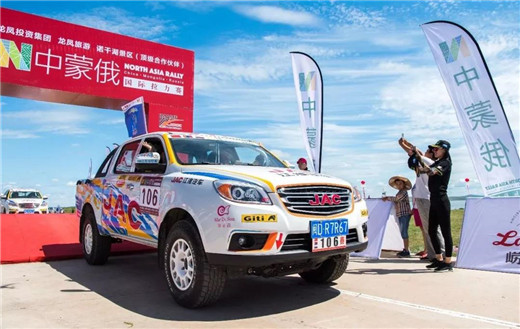 Facing such a rigorous racing track and severe environmen, T6's car body uses high strength steel plate and 45.4mm double-cylinder fixed caliper with 319mm hollow brake disc, more stable and safety.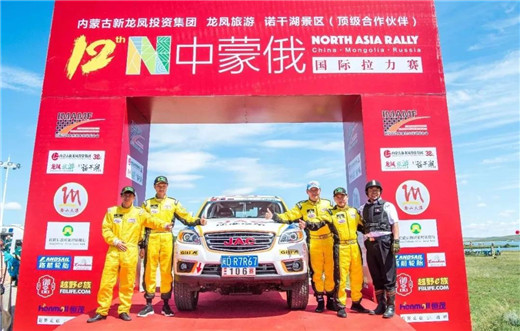 Under the guidance of the national 'One Belt And One Road' goal,the North Asia Rally, the leading cross-country rally event in the region that has been successfully held for 11 consecutive years and has become a famous racing rally in this region. It not only creates a firm?and?indomitable image but also provides a platform for car-racing fans.