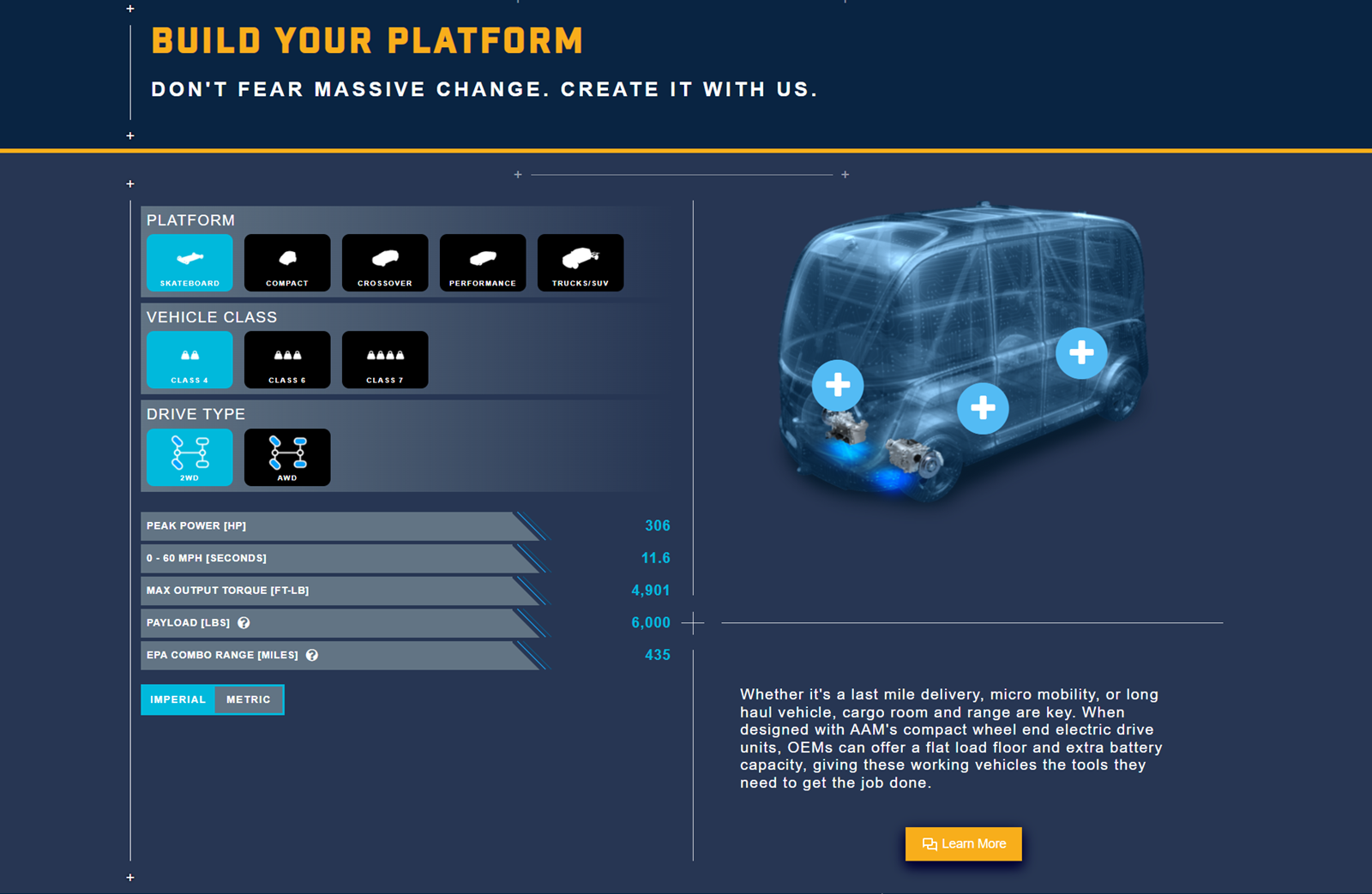 AAM recently launched a new technology page highlighting award-winning advanced electrification technologies that help with AAM's mission of Bringing the Future Faster.
Found at AAM.com/Future, visitors will learn more about how and why AAM's electrification products are setting new benchmarks and enabling a safer, brighter and more sustainable future.
On AAM.com/Future, visitors can:
Get a 360-degree view of key electrification products including Wheel End Motors, Electric Drive Units and eBeam Axles.
See firsthand how AAM's 3-in-1 electric drive units offer reduced packaging space compared to competitor products.
Learn more about modular and flexible architectures via a video reel.
Build a unique platform with AAM's industry-leading technologies on a product configurator.
While on the site, visitors will learn more about AAM's expansive global electrification projects including activities with REE Automotive, HUMMER, the U.S. Department of Energy and Inovance.
SOURCE: AAM