The notion that cars are becoming "computers on wheels" is already an outdated expression, and shortchanges the direction in which the automotive industry is heading. In future electrical architectures, cars are becoming "servers on wheels" with scalable central compute clusters, embedded artificial intelligence (AI) capabilities, and connected experiences delivered through tech ecosystems.
This direction is directly in the wheelhouse of tech giants like Microsoft, Apple, Amazon, and Alphabet. An increasingly common question within the industry is whether these tech giants will move from being a technology provider to an actual automaker.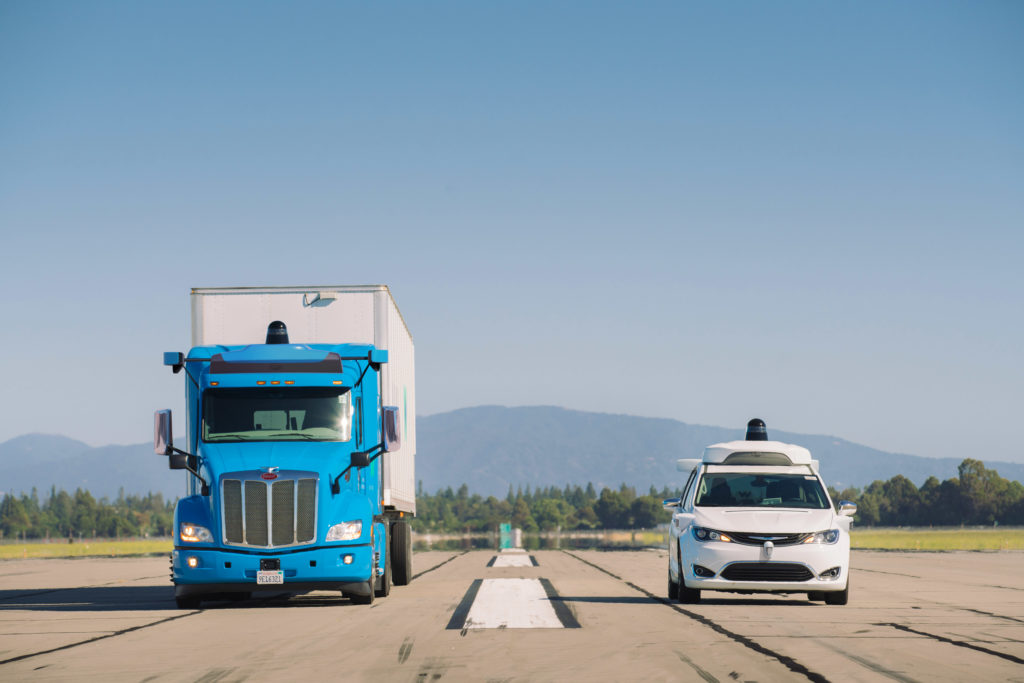 The landscape is already changing
To start, it must be recognised that tech giants are currently active in the automotive space at an unprecedented scale. Their services are integrated into vehicles with Android Auto and Apple CarPlay becoming table-stakes across virtually every automaker. Additionally, Amazon has made a strong push to embed its voice assistant, Alexa, into numerous vehicle lines.
These trends are only increasing as tech companies turn their attention to the auto industry seeking to grow and extend the reach of their ecosystem. Apple introduced the ability to unlock vehicle doors based on iPhone proximity. Alphabet-owned Waze is being built into infotainment systems. Amazon made arguably the most diverse push with Amazon Key package deliveries to a vehicle's trunk, Echo Auto as an aftermarket device, and voice activated payments for gas at Exxon and Mobil stations.
BCG's Center for Digital in Auto expects to see a fundamental shift happen over the next two to four years as Tech Giants embed their software into the vehicle—with each playing to their strengths. Microsoft is focused on the cloud, establishing a leading position with its Connected Vehicle Platform and bringing edge computing capability to vehicles. Alternatively, Alphabet is working from the operating system out, using Android Open Source Project to make Android the de-facto in-vehicle infotainment (IVI) operating system across most of the industry. This positions it to deploy Google Automotive Services (Maps, Voice Assistant, AppStore), deepen access to vehicle data, and offer creative bundling to drive adoption of Google Cloud Platform. Recognising these actions as posing a threat to Amazon's cloud position in the automotive space, AWS announced an integration with QNX, one of the leading automotive real-time operating systems.
Looking at self-driving vehicles, tech giants are at the forefront with Waymo leading the charge, publicly stating it has no intention of producing a car and instead focusing on the technology innovation. Likewise, Amazon's acquisition of Zoox provides an interesting backdrop for how the AV technology landscape may evolve.
Advantages and barriers of moving into hardware
With all this activity, the burning question is whether tech giants will take the next leap moving from technology providers to automakers. To answer that, some of the advantages and disadvantages of moving into hardware should be addressed.
Controlling the entire platform to protect the experience. This is what Microsoft and Alphabet have done with the Surface and Pixel, respectively. However, in both cases the move to enter hardware came after they began to lose key control points. In automotive, they never had control to start and, as noted above, are already making significant headway without having to own the hardware device.
Launch a completely net-new product. This is the Echo/Alexa argument. Amazon would not have been successful if it just produced the voice service without hardware. It needed to be tightly coupled at the start, with the hardware subsidised. In automotive, this isn't the same dynamic.
Disrupt an existing market while generating accretive margins. However, trying to gain market share as a manufacturer in automotive would cause large economic damage, in particular to Alphabet and Microsoft, making it unlikely that investors would give them permission to enter a market with such high capital intensity and significantly lower margins.
Gain access to a unique dataset. Automotive does represent an opportunity in this respect. However, going into direct competition with the automakers will doom being a service provider to them. This would be a huge deal for AWS, Azure, and Google Cloud Compute, and not a risk they are likely to take just for a new data source.
BCG has carried out a joint study with the World Economic Forum, which investigated who consumers were most likely to trust in producing a self-driving car. Consumers cited traditional car companies as their primary source of trust (46% of respondents) over tech companies (16% of respondents). Interestingly, there was also an overwhelming recognition that traditional automakers would need to work in cooperation with tech companies (69% of respondents) as opposed to going it alone (10%) or relying on the current automotive suppliers (17%).
Scenarios that could play out
One trend working in the tech giants' favour is the rapid adoption of battery electric vehicles (BEVs). By 2027, BCG expects there to be ~90 unique native BEV platforms, but only 13% at-scale. The remaining 87% sub-scale platforms would be at a 15-20% cost disadvantage to their shared alternatives. This, combined with the simpler BEV architecture relative to ICE and reducing cost of battery technology, provides an opening for contract manufacturers to drive new at-scale shared BEV platforms. If this type standardisation does come to fruition, the automotive industry starts to look more like the smart phone sector, reducing the barriers for new entrants. With that dynamic, there are three wildcards in this discussion, each with their own logic to enter the market.
First, Apple could look to disrupt the automotive consumer market. It can design unique hardware, sensor technology, software, and services, and does not face the same cloud coopetition risks as its peers. With automakers unlikely to fully relinquish control of the user experience, the only way for Apple to control the end-to-end ecosystem would be to also own the vehicle. If Apple makes a move into automotive, its entry path would rely on a contract manufacturer, similar to its approach in consumer electronics, as opposed to manufacturing a vehicle itself.
Second, Amazon could further vertically integrate the commercial vehicle landscape. It has shown a willingness to enter lower margin markets and is actively building out its logistics network and capabilities. Amazon has opted to invest in Rivian rather than bringing vehicle development and manufacturing in-house. It is now working together to integrate Amazon technologies and rethink the delivery van to improve driver productivity and route efficiency. Amazon's path to becoming an automaker could be to acquire Rivian, but only if that helps its delivery network economics.
Lastly, Korean and Japanese electronics conglomerates represent an interesting proposition because they have expertise in both software and battery design, which are building blocks of future vehicles. They also have the industrial scale to support diversifying into automotive manufacturing. They would face similar risks, though, of putting their Tier 1 supplier businesses at risk by competing with their OEM customers.
Summary
Will tech giants become auto "makers"? In short, no. They are already making rapid inroads to win critical control points in the car that drive customer value and differentiation without owning the rest of the vehicle—especially when the economic, strategic, and consumer lenses just don't make sense for them to go into manufacturing.
However, with the rise of BEVs, it's certainly possible for a tech company to work with a contract manufacturer to design a compelling vehicle—which Sony and Magna have demonstrated. Given that, could traditional automaker-made vehicles powered by Microsoft and Google software and services share the roads with Apple cars built on contract-manufactured BEV skateboards and Rivian/Zoox-powered Amazon delivery vans? It's certainly possible.
A final observation: traditional automakers are making unprecedented investments in software capabilities. They fully recognise the disruption threat and are not sitting idle. The automakers that digitally reinvent themselves the fastest—becoming a company that looks more like Apple or Peloton with compelling hardware but driving their business growth through recurring software services and experiences—are the OEMs that will win. Conversely, it could also be argued that such automakers would have the scale to add themselves to the list of future tech giants.
---
About the authors: Mike Quinn leads Boston Consulting Group's Center for Digital in Automotive & Mobility for North America, which Christoph Gauger leads globally, and Alex Koster in Europe.